Professional DJ services for ANY occasion. Our experienced DJs provide superb entertainment. Whatever your event – we'll make it a success. More than just great DJs, we help plan and organize your event too! We're the party professionals!  GS Productions is available for booking up to 2-years in advance, fully licensed, and insured.  We have a FREE travel allowance of up to 50 miles – but we'll go anywhere you take us to perform at your destination Wedding.  Call 304-279-1038 today for booking and a free consultation or visit our Contact page.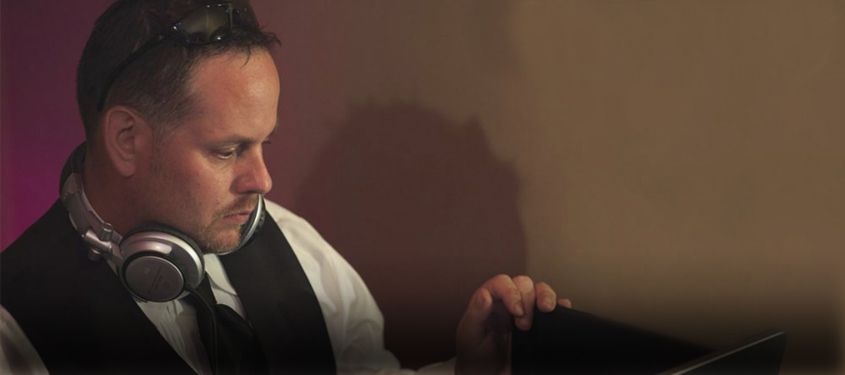 WEDDINGS
Full range of DJ and MC packages
PRIVATE PARTIES
We'll make sure there are no dull moments.
CORPORATE FUNCTIONS
Formal or casual, count on us to make it a success.
NIGHT CLUBS
We'll make your bar or club come alive!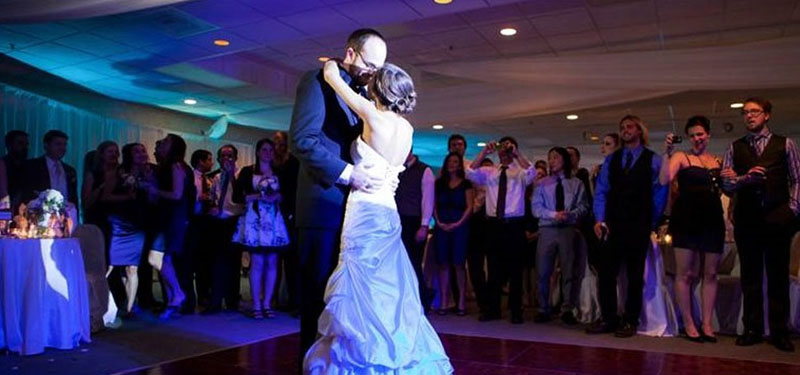 Your most memorable moment deserves the utmost ambiance.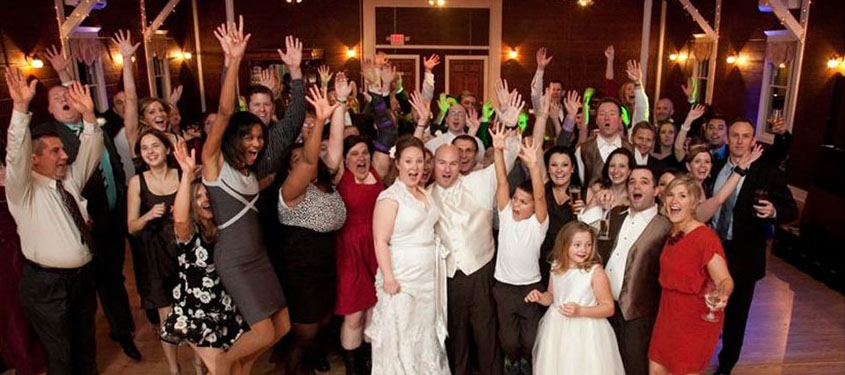 The energy we produce is second to none.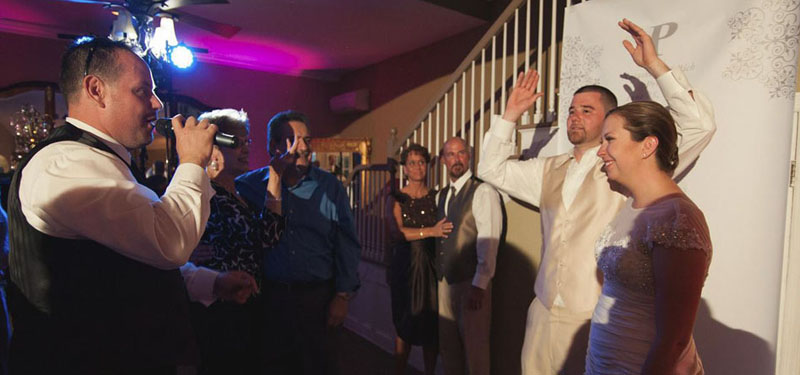 We set the bar high so no corners are ever cut.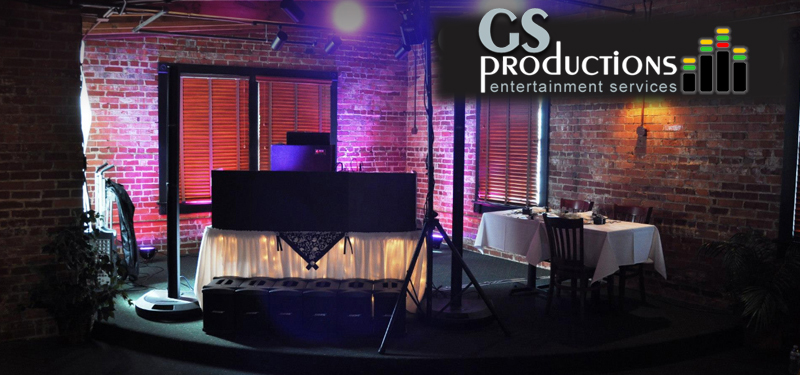 State of the art lighting and sound equipment; finely tuned to deliver the very best in quality.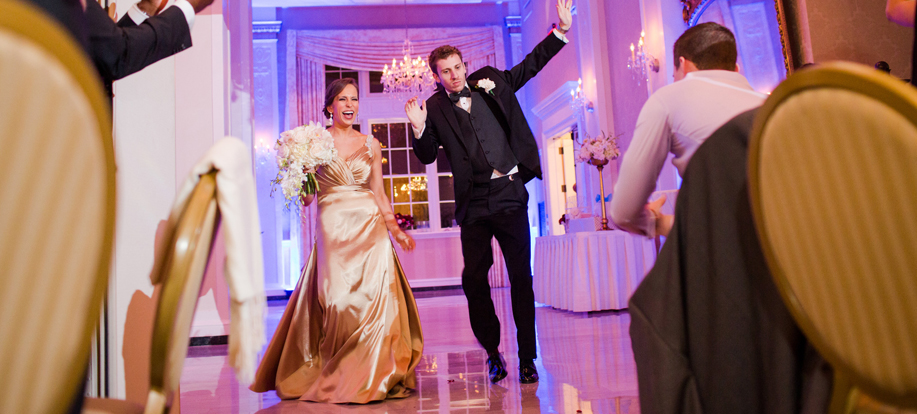 The grooves will come out naturally
once we crank out the music!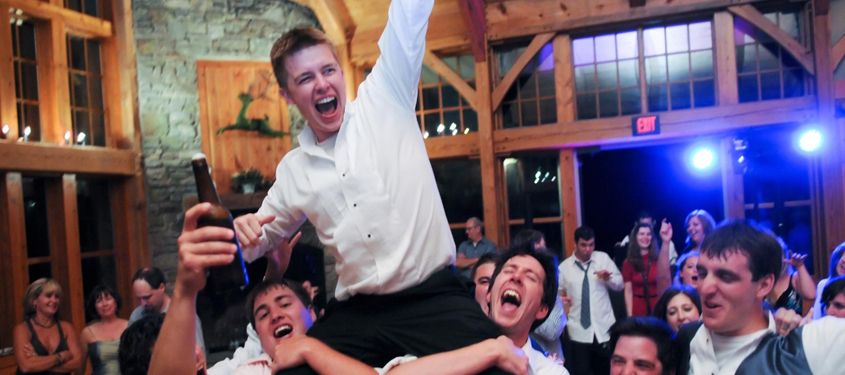 We wrote the book on raising the roof.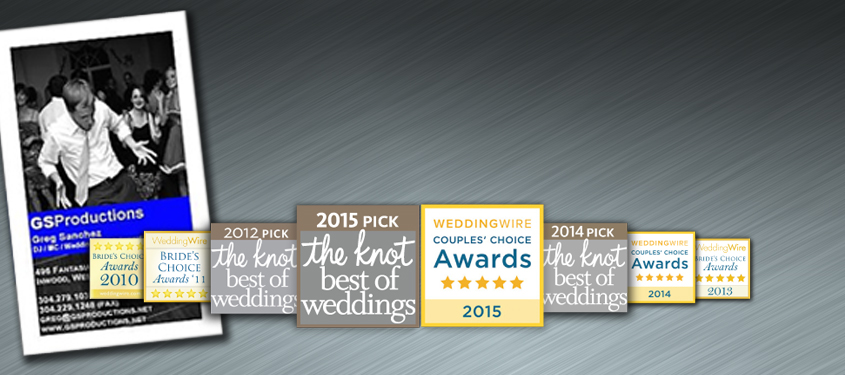 Longstanding show quality
meriting numerous Couple's Choice Award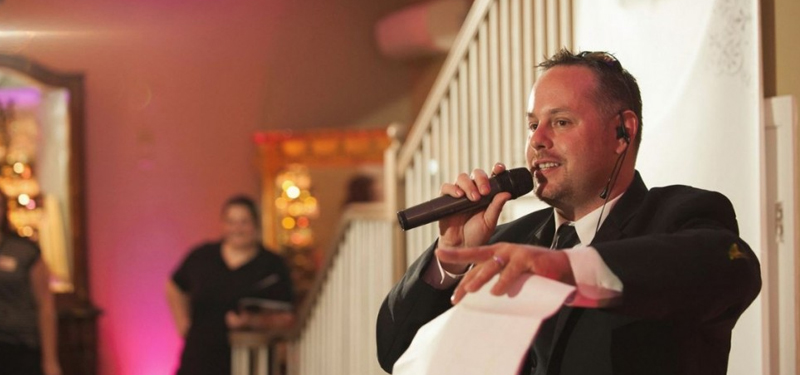 Never a dull moment when Greg is at the mic.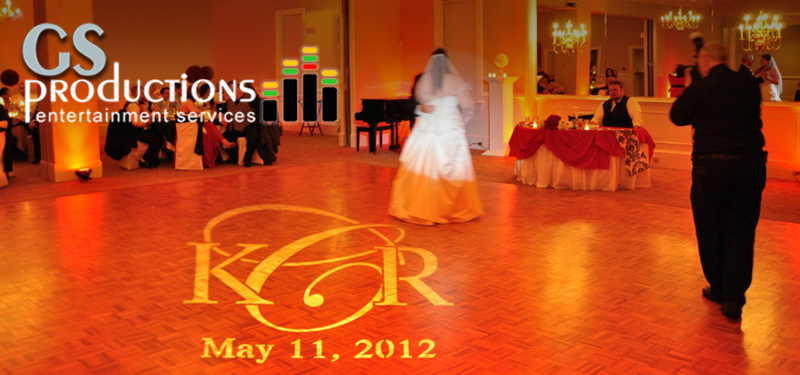 We add that special touch of finesse
so your special moment will radiate.

Read all of our
DJ Reviews
at